How does it work ?
Import the photos and documents you want to present
Once the documents are downloaded,
I inform their information: description, date, location.
That's right. In the "media library" part of yunow, you can import photos, videos, audio tracks, gifs and soon 3D images.
Yunow is connected to the NMR. So you can access its content from our platform and download it for use in your apps.
We are currently in discussions to connect the Decalog and INA databases with yunow in the near future.
Choose your application model
Choose a model from the model library: an interactive planisphere, a timeline, a game, etc.
The apps are made up of several pages, each of which can be built on a different template. So you can create an app with a Planisphere, a Gallery and ending with a Memory for example.
We currently offer 10 templates including several games (memory, puzzle etc.) and work every day to offer you new ones.
Our templates have been designed to be diverted and customizable to the maximum. By modulating the different templates you need, you'll create a unique, custom application.
Personalize your app to your needs
Choose your app font, colors and background image.
You can choose the colors of your app theme. So you can select the colors that match your chart and customize your background set with your own illustrations or photos.
Yunow integrates Google Translate, Google's free translation tool. If you prefer to call on professionals, you can translate your content from Yunow with a pay platform.
All of our templates have been developed to meet multi-user use. Users can view your apps alone or together.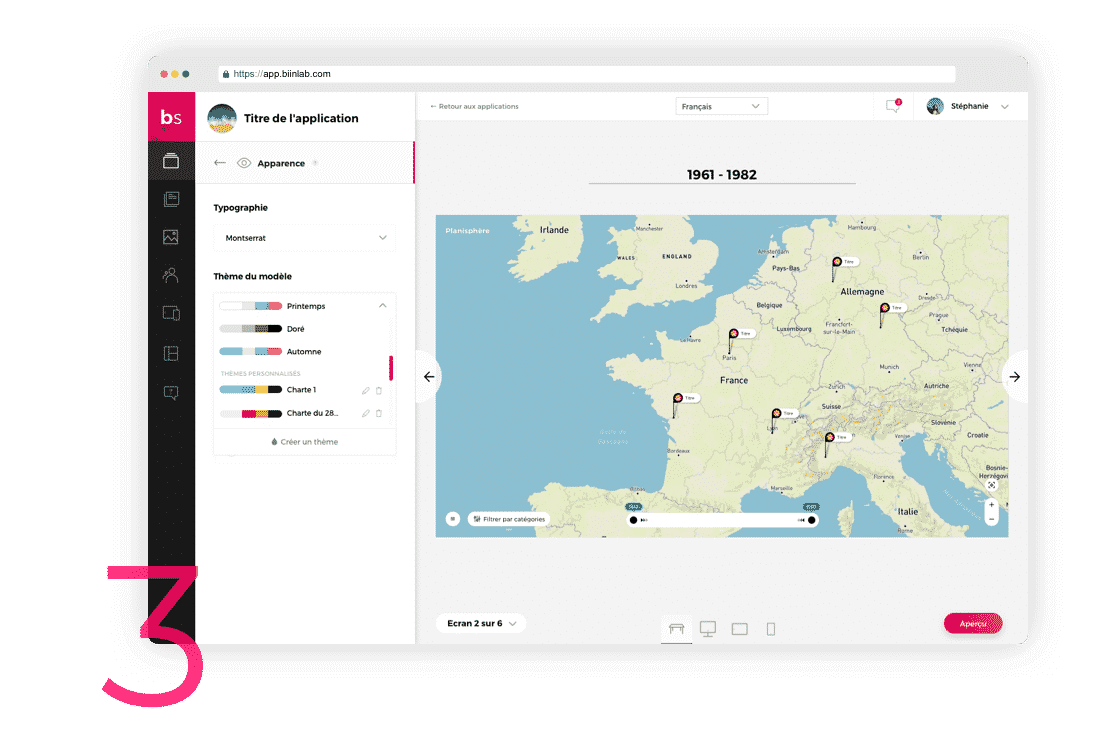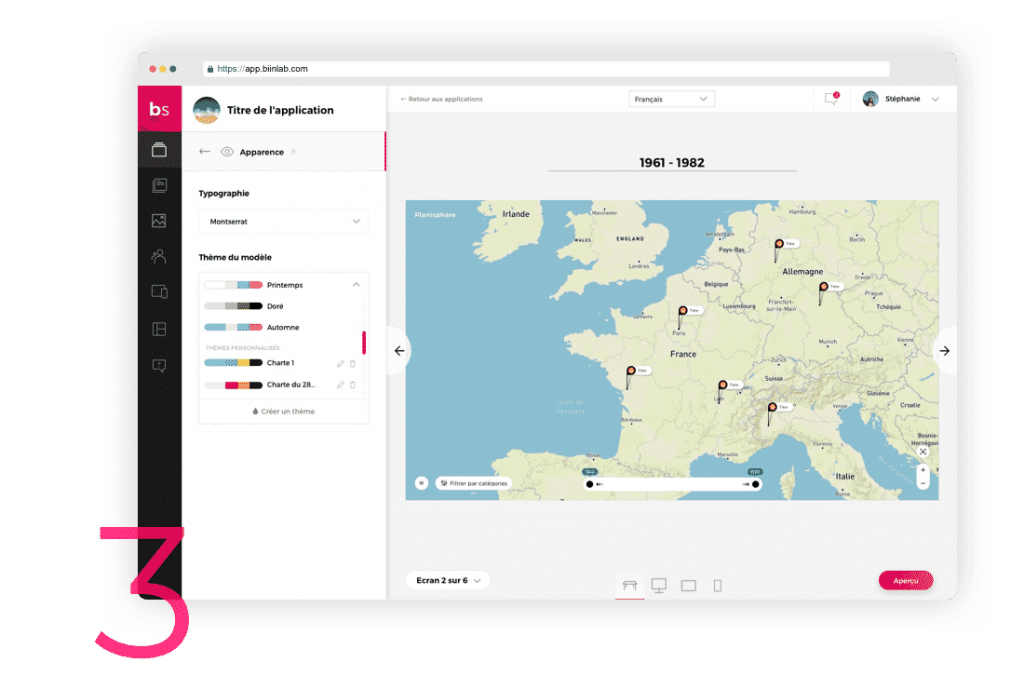 Stream your app to your touch devices
Install your app on your touch devices and make them available to your visitors.
You can deploy your app on any touch device: table, tablet, kiosk, smartphone, etc.
You can broadcast an app on as many devices as you like. The broadcast is not limited.
Yes. An Internet connection is required the first time your app is downloaded to a device, but once that rollout is complete your app will remain accessible, even offline.
Your app is finished.
Show it to your visitors!
Be free to create the app you want. Try it for free.