Templates and interactive tools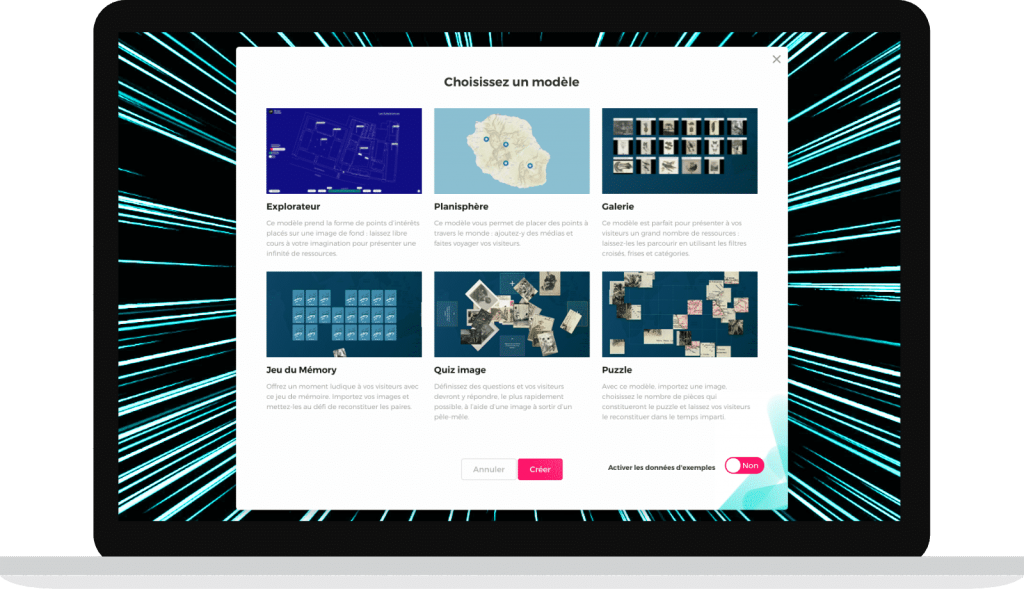 Enrich browsing with our 6 interactive tools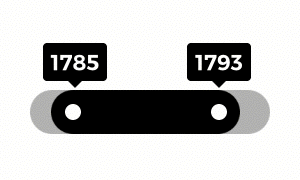 Timeline
You can use the timeline to filter your files for a specific period.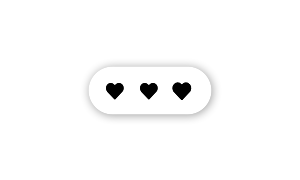 Lives
In some game templates, you can activate and define a number of lives, after which the game will end.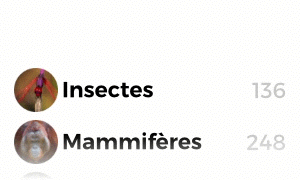 Cross-referenced filters
You can use cross-referenced filters to sort your files based on keywords.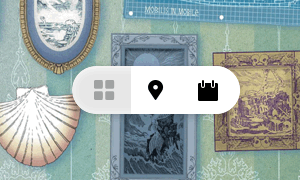 Multi-view
Multi-view displays a button that can be used to quickly switch between a World Map, a Timeline and a Gallery.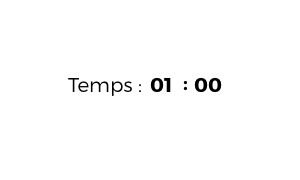 Timer
You can use the timer to limit how long a screen in your app can be used.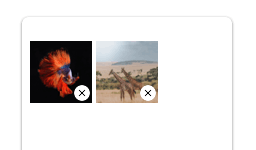 Basket
You can use the basket to select files and retrieve them via e-mail.
Enjoy access to all of the functionalities offered by biinlab, with no time limit and no commitment!