Timeline template's goals
The Timeline template allows you to present your resources in chronological order. They are placed on a horizontal timeline that your visitors can scroll through. This template is useful for displaying multiple pieces by the same artist or for presenting different events that occurred during the same period, for example.
Goal

Present a place, a work of art or an object in context, or group files together around the same theme.
Device

We recommend using a multi-user table in the lectern mode.
Type of content

Timeline is effective for presenting descriptive and contextual content.
Audience

Suitable for all audiences.
Compatible interactive tools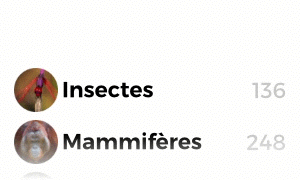 Cross-referenced filters
You can use cross-referenced filters to sort your files based on keywords.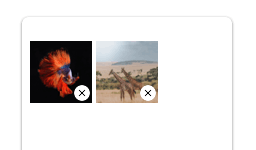 Cart
You can use the cart to select files and
send them via e-mail.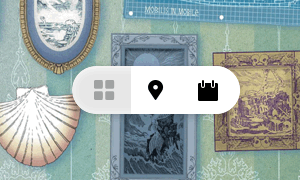 Multi-view
Multi-view displays a button that can be used to quickly switch between a World Map, a Timeline and a Gallery.
Discover the other templates

Complete your app